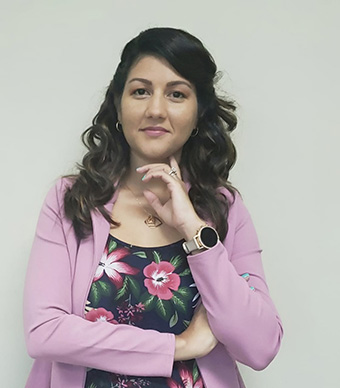 Sara-Jade Govia has served in the capacity of Vice President, Public Relations Officer and Ordinary Member of the Caribbean Water and Wastewater Association since 2015. She is the Water Sector Specialist at the Ministry of Public Utilities, Trinidad & Tobago.
Sara-Jade graduated from the UWI, Mona Campus with a B.Sc. (Hons) in Geology and Geography where she cultivated a passion for earth sciences and its application to managing environmental and water challenges. Her career began in the water sector within the engineering stream and moved to water resources management. Sara-Jade further synchronised her foundation in geology with environmental studies when she acquired an M.Sc. in Environmental Technology from Imperial College London. Her experience is concentrated on geological and engineering practices through the design of water supply and wastewater systems, groundwater exploration, and environmental hydrology. Sara-Jade now applies her technical experience and knowledge in her advisory role with the Government.
Sara-Jade served as the Chairperson for the Trinidad and Tobago section of the CWWA between 2013 to 2015. She was the Conference Chair for the CWWA's 25th Conference & Exhibition in Trinidad and is currently on the Planning Committee for the CWWA 2019 Conference and Exhibition.