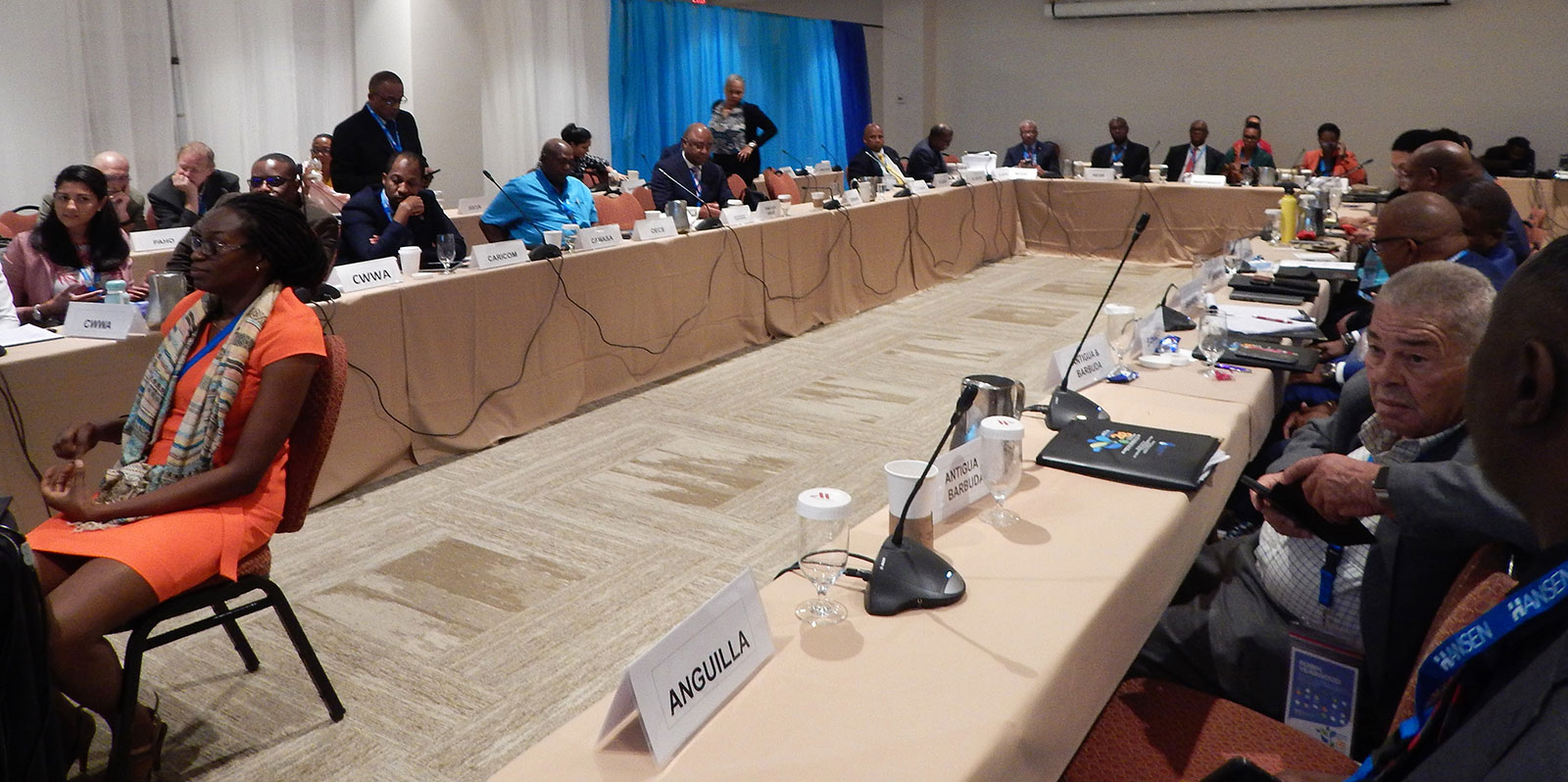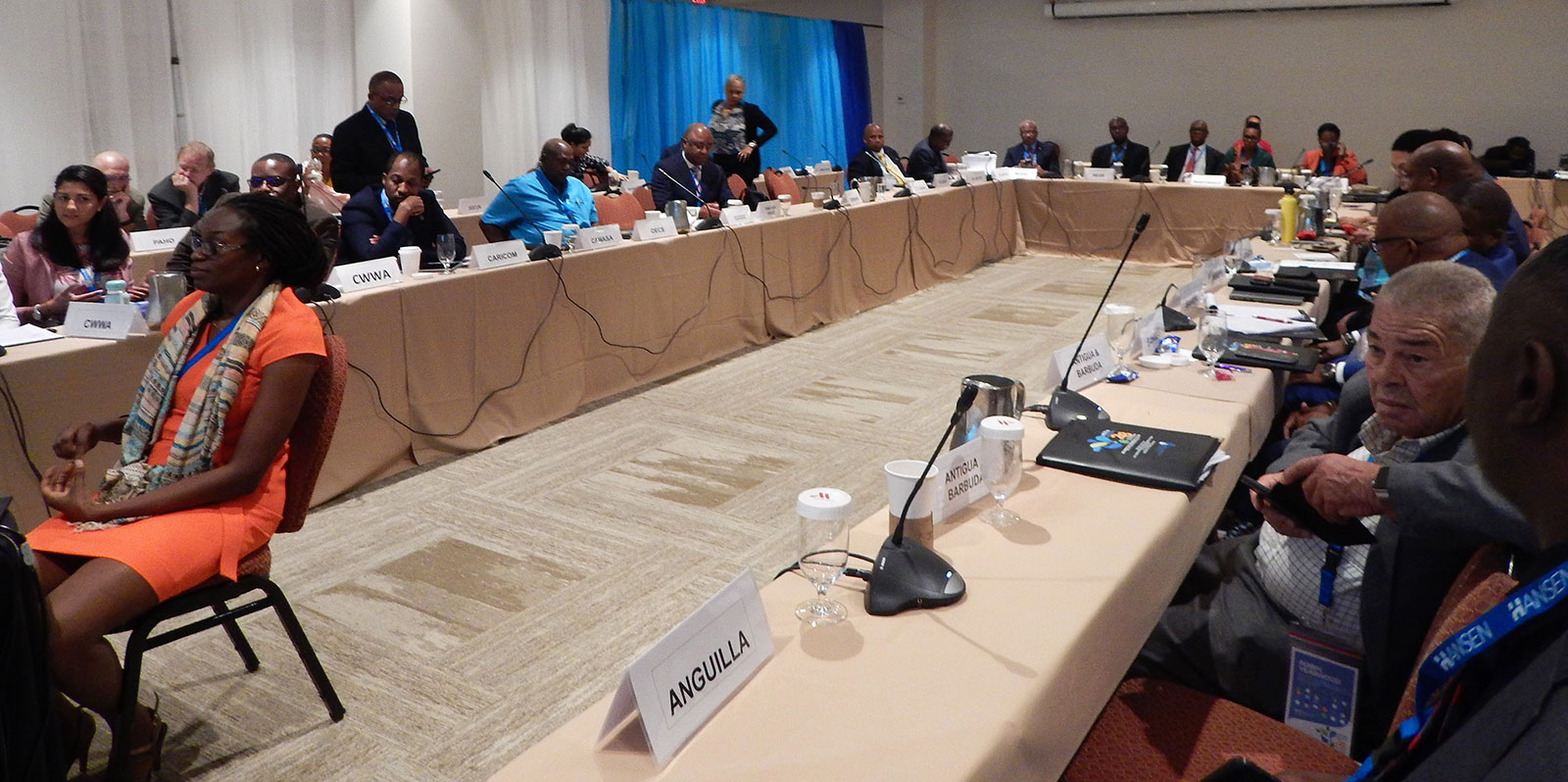 Regional government ministers with responsibility for water met during the 28th Annual Conference and Exhibition of the Caribbean Water and Wastewater Association (CWWA) to review the work done by partners, in order to advance implementation of a Regional Strategic Action Plan for the Governance and Building Climate Resilience in the Water Sector (RSAP) and overall management and financing of water in the Caribbean.
The CWWA's 15th High Level Forum (HLF) of Caribbean Ministers with responsibility for Water attracted agencies such as the Inter-American Development Bank (IDB), the Caribbean Development Bank (CDB), the Caribbean Community Climate Change Centre, OECS, CIMH, GWP, United Nations Environment Programme (UNEP) and the Pan American Health Organisation (PAHO).
The meeting presented an opportunity for representatives at the 15th HLF of Caribbean Ministers to address policy and strategic matters with donors, technical assistance agencies and the development banks.
By bringing such a wide variety of stakeholders together in the same place at the same time, the event provided a unique platform for discussion, strategizing and most importantly finding solutions to the problems faced by the water sector in the region.
As water resources management in the Caribbean has always posed many challenges such as poor distribution, aging infrastructure, high leakage rate and the inability of water utility companies to be financially sustainable, among many others, the meeting sought to find collective solutions. Climate change and climate variability have compounded these challenges.
The meeting reviewed actions taken in support of the RSAP and also proposed actions related to climate resilience (w.r.t water governance, water resources management and water services) as well as decision support, capacity-building and research and development. Concern was expressed that political uptake had been slow, and strategies to bring the issues forward were discussed.
Final conclusions from the HLF on Water included:
The continuation of existing initiatives supportive of the Regional Strategic Action Plan
The development of pre-concept notes for implementation of the Regional Strategic Action Plan.
The Ministers in attendance also adopted a Declaration at the end of the meeting, which can be viewed in the link below: