Caribbean Water and Wastewater Association recently held its first Environmental Challenge and Treasure Hunt. The hunt started at the Grand Bazaar and ended at the Water and Sewerage Authority Trinidad and Tobago.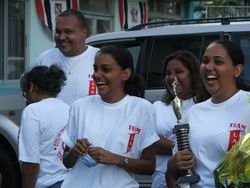 The rally focused on sites, which were being used for illegal dumping. Participants were also required to answer questions related to Pollution Prevention and to put together a phrase with letters, which were posted along the rally route.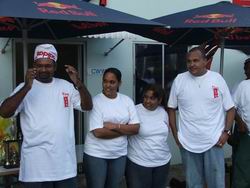 The Ministry of Public Utilities and the Environment, WASA, POWERGEN, VIVA Water, Shandy Carib, Battery Energy Drink, Red Bull Energy Drink, Tampico and Jen Care supported the effort.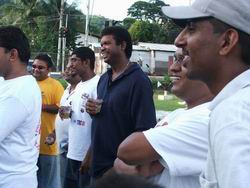 Prizes were awarded in categories such as Best Female Team, Best Uniform, Most Treasure etc.
Mr. Ralph Ramdeo and members of the Trinidad and Tobago Rally Club plotted the Route and ensured that there was capable Route Marshalls available to assist participants both professionals and novice.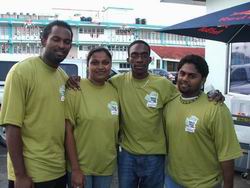 All had an enjoyable day.