WELCOME TO THE 28TH ANNUAL CONFERENCE AND EXHIBITION OF THE CARIBBEAN WATER AND WASTEWATER ASSOCIATION
Securing the Caribbean's Future: Financing the Water and Waste Sectors.
Federation of St. Kitts and Nevis
14th to 18th October 2019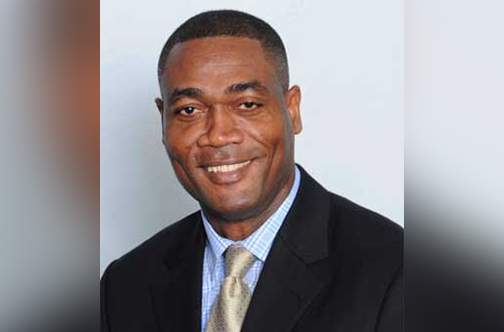 On behalf of the Executive Council, Board and Members of the CWWA, I extend to you a warm welcome to this year's Conference and Exhibition scheduled to take place on the beautiful twin-island Federation of St. Kitts and Nevis. The CWWA is returning to St. Kitts and Nevis, having conducted our 12th Conference and Exhibition there in 2007. We are extremely pleased to be welcomed once again by the Government and people of the Federation. We must make mention specifically the Minister of Works and Communications, the Ministry of Education, the Nevis Island Administration and the St. Kitts Water Services Department.
This year we promise you another exciting and productive Conference and Exhibition which has emerged as the premier event in the Caribbean for water, wastewater and waste management. Its is the largest gathering of its kind of various constituencies such as the private sector, through our exhibitors, our development partners, Ministers of Government, government agencies, water utilities and waste management authorities, experts, professionals, practitioners, academia and the media.
Our Exhibition attracts close to 60 regional and international exhibitors who have an opportunity to demonstrate their products and services and can be relied on to showcase cutting edge technology to a wide audience. The Technical Programme invites scholarly research from academia and professionals in the field. We are also proud to be the host of the 15th High Level Forum of Caribbean Ministers Responsible for Water and the 3rd High Level Forum of Ministers Responsible for Waste Management. These are two unique forum which allow our highest- level government officials to be in a place where the issues of water and waste management are so well showcased. It is an excellent opportunity for the water and waste community to interact,
The Federation of St. Kitts and Nevis are well-known for its quiet charm, friendly and hospitable people, its amazing geography. The Conference venue is the Marriott Beach Resort and the Royal Beach Casino lapped by the beautiful water of Frigate Bay. We know you will enjoy your stay. We look forward to welcoming you!
Yours Sincerely
Mark Barnett
President Caribbean Water and Wastewater Association