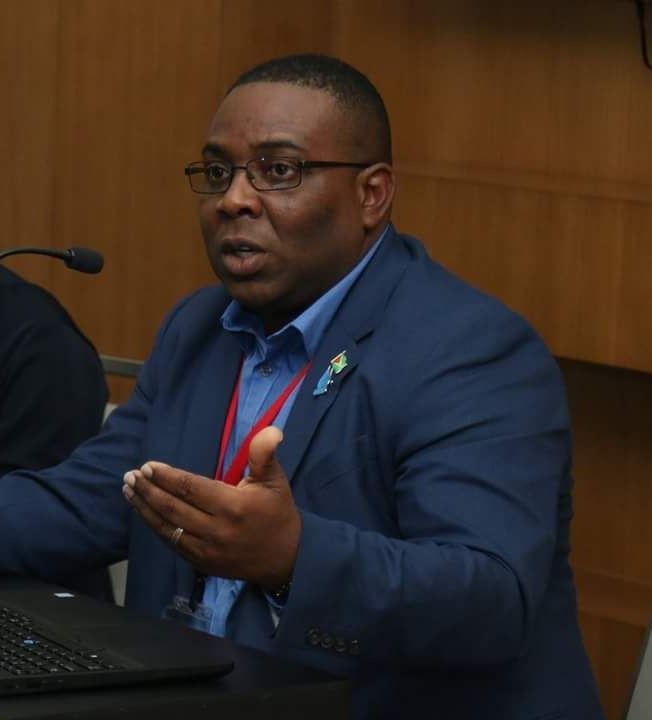 Marlon Daniels is a graduate water and sanitation professional with over 13 years of postgraduate experience in the sector. He is currently working to complete a Doctorate in Urban Hydraulics (with a specific focus on the quantification of the unavoidable level of apparent losses in water utilities) from the Mexican Institute of Water Technology, as well as a Master's Degree in Project Management from the University for International Cooperation, Costa RicaHe has worked in the water utility company in Guyana (GWI) in various positions, commencing as a Water Resources Engineer, before moving to operations management (Divisional Manager – Operations).
After a stint of secondment at the sector Ministry (Ministry of Housing and Water, now Ministry of Communities) as the Pilot Coordinator of the GEF funded and IDB and UNEP co-implemented Caribbean Regional Fund for Wastewater Management (CReW) project, he returned to the water utility as the Executive Director of Commercial Services and Customer Relations, with direct responsibility for customer services, billings and collections, as well as commercial loss management.
Mr Daniels speaks English as his mother tongue, Spanish as a second language, and has reasonable competence in Portuguese. He has travelled extensively in the Latin American region, participating in conferences both as a participant and as a presenter. He is a self-driven and highly motivated, results-oriented young professional in the sector. He is also a proud Officer of the Guyana Defence Force (Reserve), where he holds the rank of Major.